 About Us
CAA MODEL SCHOOLS & COLLEGE
The CAA Schools & college offers world-class, affordable education in Pakistan. Established under the aegis of Civil Aviation Authority, it is committed to providing an efficient learning environment for your children. "CAA SCHOOLS & COLLEGE" aims for a quality learning experience for the students and quality training for the faculty by providing excellence in education within our socio-cultural framework, bringing forth benefit to students.
Our Vision
To Provide aimed education to our children by bringing out the best in them mentally, intellectually, sprirtually and physically by developing their attitudes, ability and skills along with the core values required to meet the challenges of fast changing world.
Our Mission
The mission is to groom our young generation and transform them into men and women of charachter by promoting their maximum potential to become intellectualy adept, thoughtful and ethical contributors to our society by learning with a purpose to meet their potential, aptitude and interest to serve the nation, as a respectable citizens.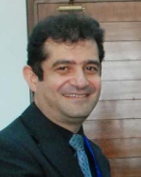 Digital Marketing
Digital Marketing is the only effective marketing method of online advertising available today. Our digital marketing experts provide you the best digital marketing solution for your business. we just not increase your online visibility we convert your traffic into sales. We have SEO, SMM, SEM, ORM, ASO Expert, they easily can boost your traffic and target the rightful audience. we increase your online presence and create an effective marketing strategy and boost your business.
Search Engine Optimization (SEO)
Search Engine Marketing (SEM)
Social Media Marketing (SMM)
App Store Optimization (ASO)
Online Reputation Management (ORM)
Business Reputation Management (BRM)
-->